The wireless & electronic device industries have revolutionized the world and enhanced our lives in countless ways, but have simultaneously brought on serious environmental concerns. There are now more mobile devices (7.2 billion devices) than people on planet Earth. The environmental problems related to smartphone production and usage are vast:
CARBON FOOTPRINT: It is estimated that mobile devices make up 11% of the world's carbon footprint. 80% of this carbon footprint is the result of mining and device production.
ENDANGERED RAW MATERIALS: Many rare elements required in smartphone production, such as silver and gallium, are endangered with less than 20 years supply remaining worldwide.
PROBLEMATIC MINING: Many of the elements needed to manufacture mobile devices, such as cobalt, tin, and nickel, are located in rare locations, and are often toxic and dangerous to produce.
TOXIC ELEMENTS IN DEVICES: Mobile devices contain numerous toxic elements, including lead, mercury, cadmium, bromine, chlorine and arsenic.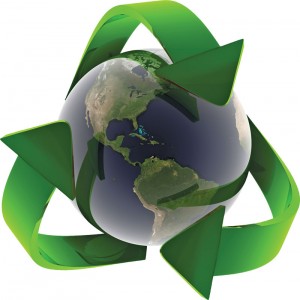 Over 750 million mobile devices are retired worldwide annually, yet only 20% are recycled in any form or fashion. As a result, 600 million devices are either landfilled or hoarded annually. At this rate, over 6 billion devices will go unrecycled over the next decade. It is critical that viable zero landfill recycling solutions are implemented, as the billions of retired mobile devices pose an existential threat to our planet's ecosystem. Our 20 year mission and focus has been the development of an economically and logistically viable recycling model to address this 6 billion device problem. We call this model Incentive Based Recycling.SM
We Pioneered Incentive Based Recycling in 2002
Founded in 2002, GRC Wireless is the pioneer of Incentive Based RecyclingSM, a recycling system designed to maximize the financial return to our participants. We believe that the only solution to sustainable, long term device recycling is strong financial incentive to the recycling entity. In short, the greater the financial reward to the recycling entity, the greater the incentive to continue the recycling effort. As such, we designed all aspects of our recycling model around this singular principle.
We have a unique three tier approach to Incentive Based RecyclingSM:
TOP DOLLAR FOR SMARTPHONES & TABLETS — incentivizes the recycling of newer, fully functional devices.
GREAT PRICES FOR DAMAGED & LOCKED DEVICES — incentivizes the recycling of damaged, locked & broken devices.
PAYMENT FOR ALL CELL PHONES — incentivizes the recycling of flip phones, feature phones, and budget smartphones.
Our Incentive Based RecyclingSM philosophy has been the key to our 20 years of successful device recycling. GRC Wireless has responsibly recycled over 10 million devices since 2002, and our participants have earned tens of millions of dollars through our family of buyback and recycling programs.
How We Recycle Your Devices
After we receive, evaluate, and process your shipment, the devices are recycled in one of three ways, depending on the condition of the device:
RE-USE: Fully functional devices are sold through our various "re-use" channels.We believe that device re-use is the essential first step in the electronics recycling process. Our primary mission is to provide quality used devices to wireless markets worldwide in need of affordable communication. By extending the life cycle of wireless devices, we simultaneously keep these devices out of landfills and maximize the value you'll receive for your used mobile devices.
RECLAMATION: Damaged & locked devices are sold 'for parts' to select refurbishment companies, who demanufacture the devices to reclaim the parts. This 'parts reclamation' process is another critical component to responsible electronics recycling, providing affordable parts and components to repair and refurbishment markets worldwide.
REFINING: Outdated and severely damaged devices are shredded and smelted through a metals refining process. Through this "above ground mining" process, various precious metals and rare earth elements are refined and recovered.
Zero Landfill Environmental Policy
SmartphoneRecycling.com, through our parent company GRC Wireless (EPA SITE ID # FLR000249425) has established a socially responsible, zero landfill environmental policy. Our policies are highlighted by the following:
ZERO LANDFILL FOR ALL ELECTRONIC PRODUCTS: No electronic products (handsets, batteries, accessories, boards and components) processed through our recycling facility will be sent to solid waste landfills.
FULL COMPLIANCE, FLORIDA HAZARDOUS & UNIVERSAL WASTE REGULATIONS. Site inspection was performed by the Florida Department of Environmental Protection. Click here for the Florida DEP Compliance Report
NO E-WASTE REFINED IN DEVELOPING COUNTRIES: No wireless e-waste (non-working handsets, batteries, and accessories) will be refined in developing countries. We will make every conceivable effort to ensure that all downstream refining operations meet all applicable environmental regulations.
RECHARGEABLE BATTERY RECYCLING: Batteries are processed according to EPA guidelines for the proper disposal and recycling of rechargeable batteries.
SMARTPHONE & TABLET CASES: All non-reusable plastic and rubber device cases are processed through our Waste-to-Energy partner Covanta Environmental Solutions. Waste-to-Energy is the sustainable alternative to landfills for waste disposal, generating energy from the combustion of municipal solid waste.